Conrad Law & Policy Counsel
910 17th St., NW, Suite 800
Washington, DC
20006-2606
202-822-1970

Send Us

E-mail

© Copyright 2019 James W. Conrad, Jr. All Rights Reserved

This site may constitute attorney advertising. Contacting me through the site does not create an attorney-client relationship; don't send confidential data until we talk.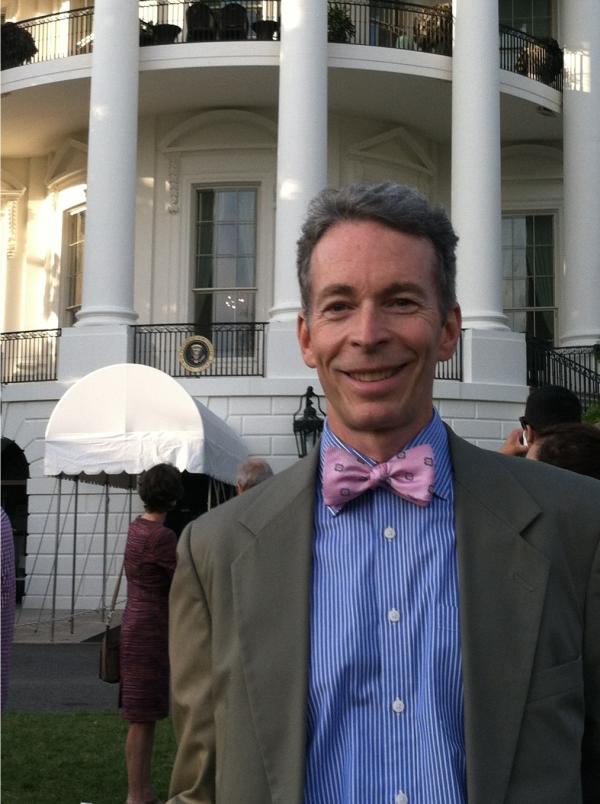 Jamie Conrad founded Conrad Law & Policy Counsel in September 2007. He now represents a range of associations and companies in environmental, security and other legal areas, as described more fully on the other pages of this website. For the previous fourteen years, he was an Assistant General Counsel at the American Chemistry Council (formerly known as the Chemical Manufacturers Association). During that time, he provided legal and policy counsel in support of ACC's regulatory, legislative and judicial advocacy in the areas of security, science policy, regulatory enforcement, governmental management of environmental information, hazardous/solid waste, air monitoring, and environmental innovation legislation and programs. Conrad also managed the association's environmental legal staff for about two years, before ACC reverted to a flatter management style. In 2001, he founded the Performance Track Participants Association to provide a unified voice for facilities participating in that fledgling EPA program, many of which belonged to ACC members.

Conrad spent eight years in private practice with the Washington, D.C. offices of Davis, Graham & Stubbs and Cleary, Gottlieb, Steen & Hamilton, where his responsibilities encompassed regulatory advocacy, counseling, litigation and transactional work under all the major federal environmental statutes and numerous state laws. For most of a decade he represented conservation groups on a pro bono basis in a variety of matters involving marine mammals and bald eagles.

Conrad is a Fellow of the American Bar Foundation. He has served as the Chair, Secretary and Council member of the American Bar Association's Section of Administrative Law & Regulatory Practice, and has been a co-chair or vice chair of numerous committees in that section and the ABA's Section of Environment, Energy & Resources. In 2008 he served on the Transparency & Public Participation Task Force, a nonpartisan presidential transition entity funded by OMB Watch. He has chaired the City of Alexandria, Virginia Environmental Policy Commission and was one of the few Democrats initially invited to serve on the Bush-Cheney Transition Advisory Committee for EPA.

Conrad developed and edits the Environmental Science Deskbook. He has testified before Congress and the U.S. Sentencing Commission, has addressed the U.S. Attorneys National Conference, and is a frequent speaker before organizations such as the ABA, the Environmental Law Institute, ALI/ABA, Resources for the Future, the Society for Risk Analysis, and the Association of Corporate Counsel. Mr. Conrad's writings on legal subjects have appeared in such journals as the Administrative Law Review, Environmental Health Perspectives, Law & Contemporary Problems, the Kansas Journal of Law & Public Policy, ELI's Environmental Law Reporter, and the BNA Environment Reporter. He has also written for The New Republic and the Washington Post, and contributed for many years to the Pittsburgh Post-Gazette. He has been quoted in the Washington Post, the New York Times and the Wall Street Journal. He graduated in 1985 with high honors from GW Law School, where he was a member of the Law Review and the Order of the Coif. He received a B.A. and the Department Prize in Philosophy from Haverford College in 1981.

Conrad is a member of the District of Columbia Bar and the Maryland Bar (inactive), as well as the bars of the U.S. Supreme Court; the U.S. Courts of Appeals for the Fourth, Ninth and D.C. Circuits; and the U.S. District Courts for the District of Columbia, Maryland and Arizona.

He lives with his wife Kathy in Alexandria, Virginia. They have two adult daughters, Liza and Caroline.

Pictured below: Jamie at the 35th reunion of his college band, Joe Mama, in May 2016; Jamie, Kathy, Liza and Caroline in Patagonia in Jan. 2017; Liza, Kathy, Jamie and Caroline in Antarctica in Jan. 2016; Kathy, Caroline, Jamie and Liza at Ngorongoro Crater, Tanzania in Jan. 2014; Kathy, Liza, Caroline and Jamie at Machu Picchu, Peru in Dec. 2010 and at Glacier Bay, AK in Aug. 2005.